Welcome to the El Camino Real Bicycle and Pedestrian Improvement Plan!
The Town of Colma received a grant from the Caltrans Sustainable Communities Program to improve safety and mobility for people who walk and bike along El Camino Real, and to increase access to public transportation. Currently, El Camino Real in Colma has many challenges, particularly for those walking and biking. To address this, we are developing a bicycle and pedestrian improvement plan, and we want to know what you think! Improvements to the corridor will enhance safety, encourage the use of sustainable transportation, and provide better connectivity to BART stations and bus stops to improve overall quality of life.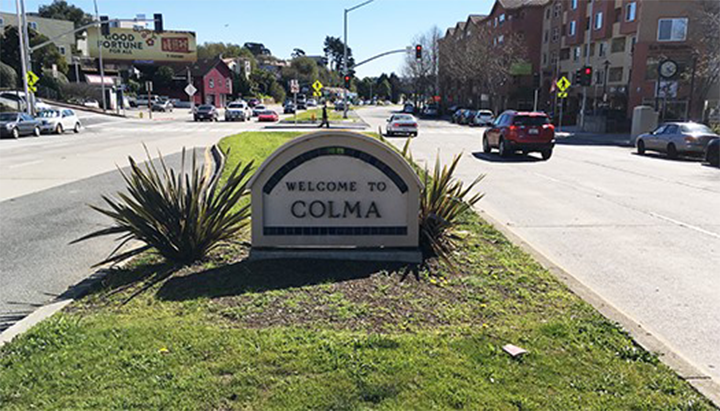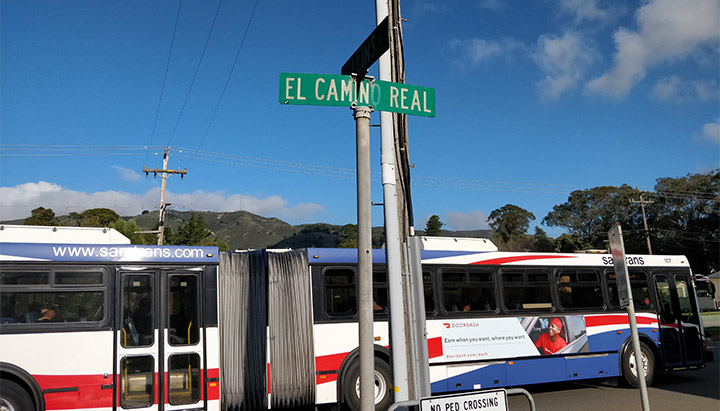 The El Camino Real Bicycle and Pedestrian Improvement Plan will identify walking and biking improvements on El Camino Real in Colma, from Daly City to South San Francisco. We want to enhance comfort, safety, access, and convenience for people walking and biking. Improving ways to walk and bike not only enhances your overall quality of life, but also helps us reach our sustainability goals!
Learn more about the plan
Learn more about the plan
Why do we need the plan?
Segments of El Camino Real in Colma are challenging to access by walking, biking, or public transit. El Camino Real has no bicycle facilities and, in some areas, there are no walkways or the walking paths are not accessible for all people. This lack of multimodal facilities presents a barrier for safe and efficient travel. This plan will assess ways for how the corridor can be improved to provide safe paths of travel for people who choose to walk or bike.
What's being considered in the plan?
The plan will identify ways for improving walking and biking in the Town of Colma and will consider safety, comfort, accessibility, and convenience. Traffic congestion and parking occupancy levels will also be considered.
What is the process for developing the plan?
The plan will be developed in partnership with Caltrans and local and regional stakeholders. We will also incorporate input from the community, which we will gather at different stages throughout the process. First, we will review the existing transportation conditions along the corridor and ask the community to identify their priorities for El Camino Real. Based on these findings, we will develop three conceptual design alternatives for El Camino Real. Next, we will present these concepts to the community, Caltrans, and City Council to identify a preferred design. After this, we will prepare a Bicycle and Pedestrian Improvement Plan and present to Caltrans and City Council for approval. Finally, we will work with Caltrans to identify potential funding sources for implementation.
How will the plan be used?
The plan will outline the infrastructure changes along El Camino Real that are needed to improve walking and biking along the corridor. The final plan will include a preliminary cost estimate, an implementation strategy, design concept, potential funding sources, partnerships and programs. We will use the plan for guidance on how and when recommendations will be implemented.
Summer 2019
Existing conditions evaluation
Data gathering & field observations
Identify existing facilities
Review plans, previous studies & planned improvements
Summer-Winter 2019
Community outreach phase 1
Understand community priorities
Identify constraints and opportunities
Project alternatives development
Spring-Summer 2020
Community outreach phase 2
Present three design alternatives
Identify preferred alternative
Community outreach phase 3
Present preferred alternative design concept
Request input on design elements
Fall 2020-Winter 2021
Complete preliminary design plan and report
Identify grant funding for design
City Council for approval and adoption
We want to hear about your experience traveling in the Town of Colma.
What's it like to walk and bike along El Camino Real?
What improvements would you like to see?
Are there barriers that prevent you from walking or biking on El Camino?
Throughout this project, there will be multiple in-person and online opportunities to tell us what you think. Check out our interactive map below to provide feedback on what's currently working or not working for you.
Click here if you prefer to view the Social Pinpoint map in a separate tab
Email addresses collected will not be shared with external parties and will only be used by the Town of Colma for project updates.
When determining the best improvements for the El Camino Real corridor, we will also consider community goals and values in this process. Please fill out this brief survey to help us understand what community values are most important to you.
Community outreach meetings and activities
Throughout this project, there will be multiple in-person opportunities to provide feedback. Starting in September 2019, we plan to host neighborhood workshops and local business meetings. Please check back soon for dates, times, and locations.
Project Documents and Related Efforts
Project Documents and Related Efforts
Project documents
Related planning efforts
Send us a question or comment
Interested in learning more about the project?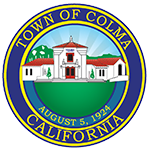 Follow us on social media
Share this site with others